Working with hand dyed yarn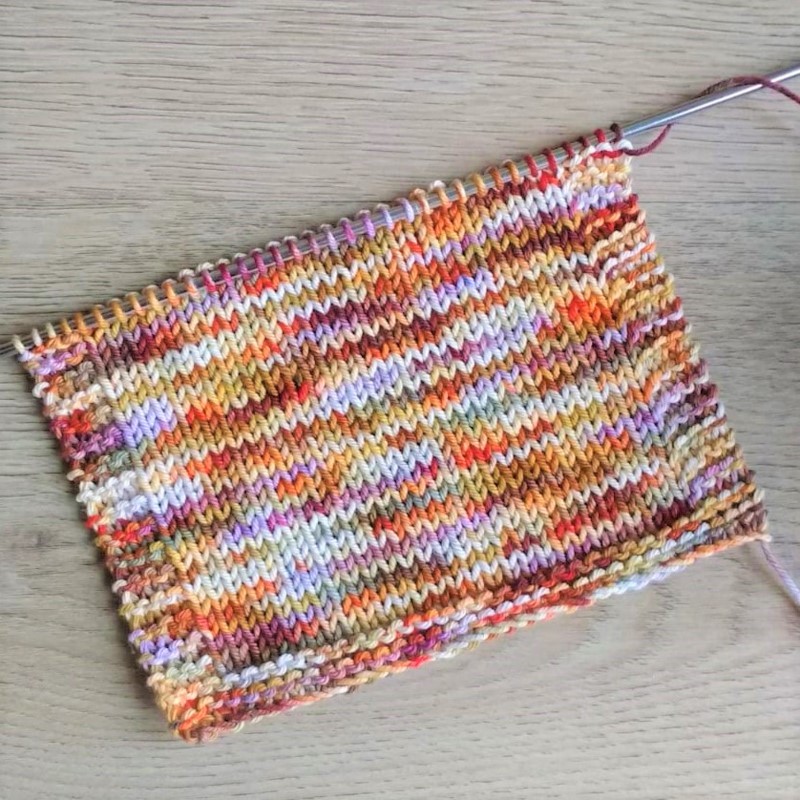 Each skein of hand-dyed yarn is unique, even if two skeins come from the same dye bath, they won't be identical. That's the beauty of hand dyed yarn!

If you are planning to make a larger project, such as a sweater, please make sure you order enough skeins from the same dye bath. Aren't there enough skeins of your desired colourway in stock? Feel free to get in touch to place a custom order.
It's always best to alternate skeins, when using hand dyed yarn, even when the skeins look very similar. Sometimes 'pooling' can arise in your work, without this being desired. To avoid this, I recommend alternating two skeins (every round in circular knitting, every second round when knitting back and forth). Check this tutorial how to do so. If you have one skein of hand-dyed yarn, you can work with two strands: the one from the center of your cake, and the one from the outside.