The price of hand dyed yarns
Why are hand-dyed yarns more expensive than yarns from major brands? I get that question every now and then, and there are quite a few things to say about it.

Hand-dyed = painted by hand
Indie dyed, hand dyed, hand painted, handmade, it all comes down to the same thing: someone has invested time, knowledge, skills and money to make a unique product by hand. In my case, a unique yarn in a limited edition. There is no mass production, so you won't see an identical copy of your handmade item. How cool is that!?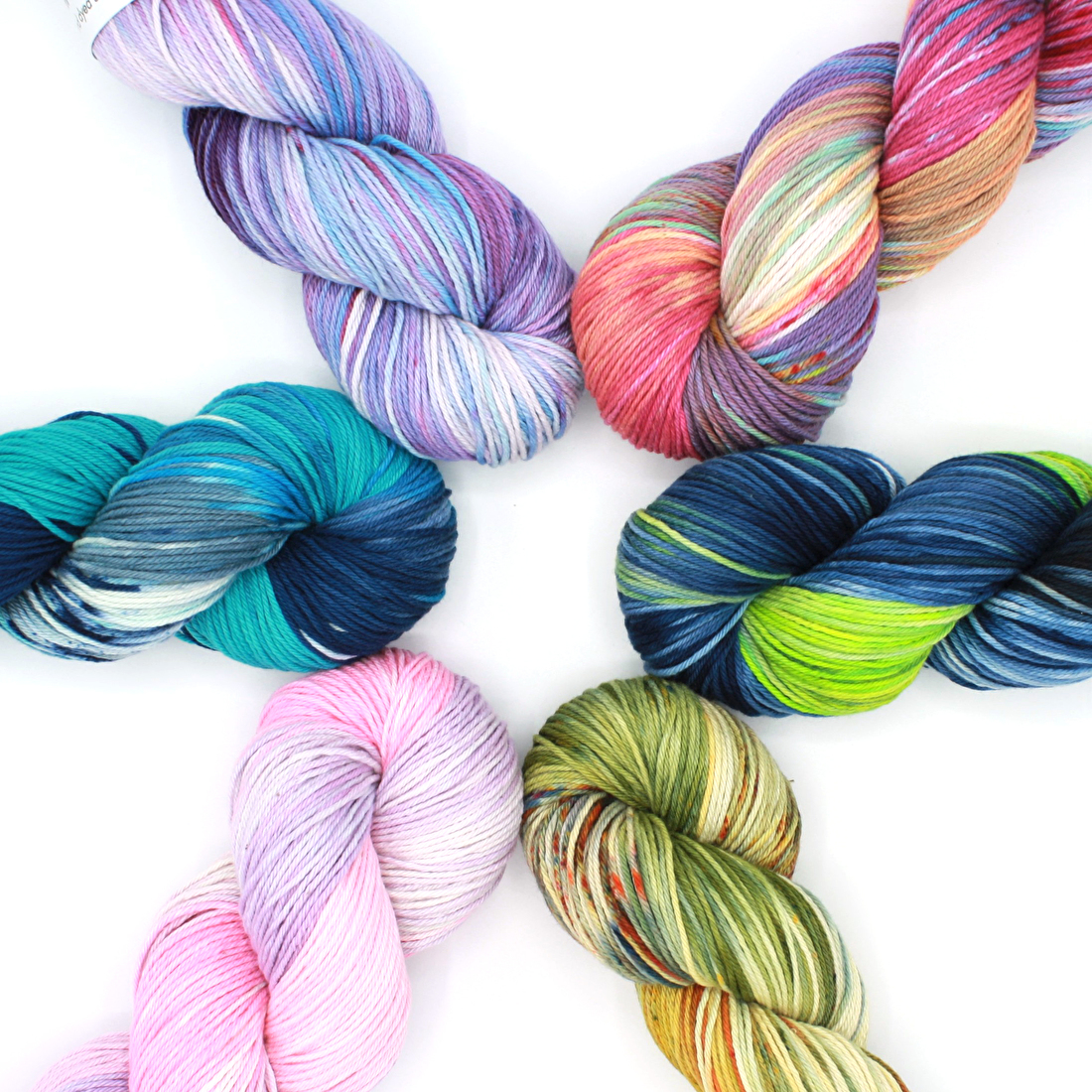 I dye yarns on a small scale
Yarn manufacturers can work with large quantities, buy raw materials in bulk and automate the dyeing process. I buy undyed cotton, in small quantities, from within the EU. I work on a small scale and although I have optimized the process of dyeing, I still do everything by hand. The entire process of pre-soaking, dyeing, washing, drying, labeling, photographing and placing in the webshop, takes about three days. Making hand-dyed yarn is an investment in time. This leads to a unique product and therefore has a higher price than yarns produced in bulk.

Production takes place in the Netherlands
In some cases, large companies move their production process to low(er) wage countries, which means production can be done much cheaper. It's questionable though, whether all people involved in the production process is paid a fair wage.
Summarizing...
With hand-dyed yarn you support the (small) trade and you buy a unique product. Your unique yarn will result in a unique creation that no one else has. Pretty unique right?!